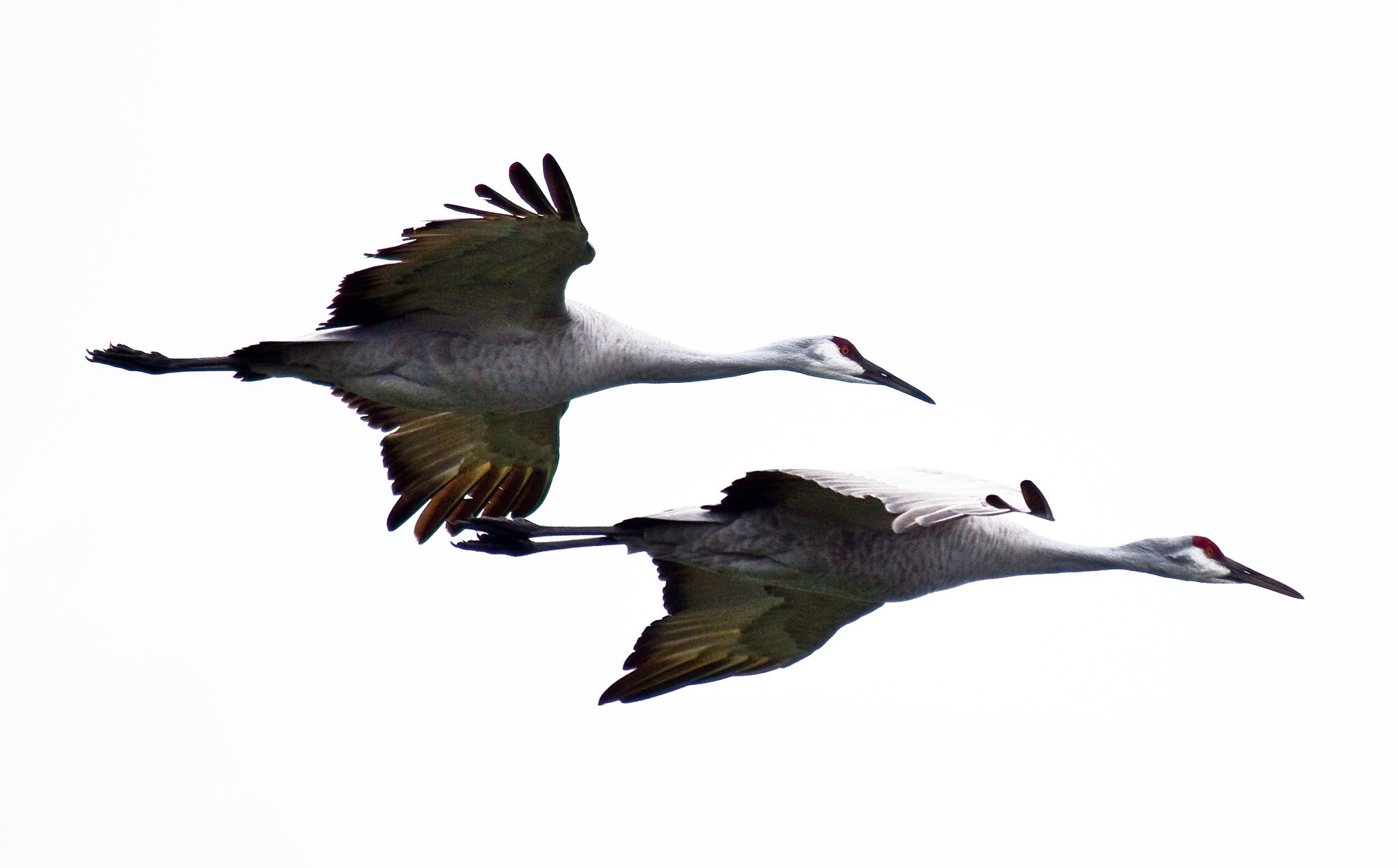 Malena & Eric
May 26th, 2018
Downtown Petersburg, ALaska at the Sons of Norway Hall
Ceremony @ 3 pm
Love Potluck @ 4 pm
Updates
Happenings around town for Love Celebration week!
First, we will pick you up from the airport or the ferry terminal!
Don't worry! We are going to every flight so we won't miss you.
Tuesday
7-9:30 pm Yoga workshop for all people with the amazing Hunt Parr. $25, MDT dance studio
Wednesday
Yoga & Tango workshop with Aria Peterman - all levels! 7-8:30 pm ($30 for Wed & Thurs or $20 drop in Wednesday only)
Thursday
Family dinners - Roberge/Grundbergs at Scott & Jane's, Roberts etc. at Inge's Galley. 5:30 pm ish
Yoga & Tango workshop with Aria Peterman - all levels! 7-8:30 pm ($30 for Wed & Thurs or $20 drop in Wednesday only)
Friday
BBQ @ 4 pm Sandy Beach shelters. We'll be running our shuttle vans, stay tuned for contact info.
Saturday
9-10:30 am Special LOVE Yoga led by Hunt & Aria at Sons of Norway! EVERYONE is invited for a heart-centered yoga practice with two amazing teachers. We hope to fill up the Sons with happy vibes, so do come down. We have extra mats.
10:30-2 pm Set up at Sons of Norway. Come down and help get the party set up. This is a good time to volunteer for various event crews and get the lay of the land
2:30 pm drop off appetizers over at Sons of Norway, if you're bringing them
3:00 pm Love Celebration Ceremony - Crane dock if weather works, Sons of Norway if it is a liquid sunshiney day.
3:30-4 pm - Family photos! Drinks and apps available at Sons, or take a walk or a nap and relax.
4:00 pm - Reception kick off! Let's partay! Potluck dinner dishes come out at 4:30 or 5... Shuttles available for those needing rides.
Sunday
Coffee & clean up with yummies from Salty Pantry - 8:30 am at Sons. Clean up needs to be done by 11 am.
12:00 pm Lop the Loop group bike ride. Meet at Eric & Malena's. We have lots of extra bikes, but talk to us earlier in the week to ensure we get everyone covered in case we need to borrow more. A leisurely <5 mile ride around the Nordic/Sandy Beach loop. There has been some controversy about the timing of this event, so stay tuned and let us know if you have input.
Afternoon cruise on the Roedda! Meet back up at the Crane Dock at 2 pm for a fun trip on a historic fishing tender - all are invited!
Monday
Skiff shuttles to Kupreanof Island. Sit under the timber-framed visitor shelter, take a short stroll through the forest, try a couple-mile loop trail, visit the shores of Petersburg Creek, or scale Petersburg Mountain! Shuttles on the hour as long as we need them! Meet up at the ramp, South Harbor, south parking lot.
FAQs
Q. How much rain does Petersburg get?
A. 90" a yr. WHOOEEEE
Q. Should I come for the wedding?
A. YESSSSSSSSSSSSS
Q. Who should we call for charter fishing, specifically?
A. See fishing section over there--> updated : )
Q. What is a Love Celebration? Is it the same as a wedding?
A. It is a celebration of our love and all we have been through together to date, and a deep honoring of the commitment we have to one another that has allowed us to grow both as individuals and as a family during the last 4+ years. Nothing against weddings, but we wanted to focus this special time on love, on family, on community, and not as much on the money, presents, outfits, and stress that the word "wedding" seemed to conjure up when we thought too hard about it.
Don't see yours here? Well, go on then, ask us!
Getting Here
Our little town (of 3,000) is on a remote island in Southeast Alaska. The usual ways to arrive are via:
Alaska Airlines - two flights daily via Seattle or Juneau. Good to book soon, flights can fill up. (Their credit card promotional might help you get a free companion fare or offset your trip with free miles.)
The Alaska Marine Highway. The big ferry leaves Bellingham, WA every Friday at 5:00 pm and arrives in Petersburg sometime Sunday pm. The southbound ferry leaves Petersburg (very) early on Wednesday am and arrives back in Bellingham Fridays at 8 am. (More info below!)
(Should you decide to travel elsewhere in Southeast Alaska, there are small airlines that can whisk you to/from Mitkof Island where we live. See Harris Air or Pacific Wings.)
Lodging in Petersburg
Petersburg has two hotels (Scandia House and Tides Inn), guest houses listed on the Petersburg Chamber of Commerce website, and AirBnB. So far a number of family members have reported reserving rooms at Scandia House and renting houses via Air BnB.
We understand that travel here can be spendy and we would love to find ways to make things work for any one who wants to come! If you would like to arrange a homestay with one of our friends, let us know and we will try and find a good match. This could range from a couch, a floor, or some extra bedrooms.
There are campgrounds on the island but they are many miles from town and you must be prepared for rain. We can potentially help set you up, but call us for more info on that.
WHAT TO BRING
Layers & raingear - Lows will be in the 40s and highs in the 50s, give or take 10-20 degrees. It could be overcast and rainy the whole time, or it could be sunny, warm and gorgeous. We recommend bringing rain gear - as in an actual waterproof coat and pants. At the least, a poncho and umbrella will come in handy. Bring (or buy or borrow here) rubber boots t0 improve your access to intertidal areas, muskegs, and rainforest paths. As for the wedding, Alaska casual means anything goes. You do you.
Petersburg has a big grocery store with a good selection (for rural Alaska) but it will cost more than you're used to. You're welcome to bring packable specialty items for the wedding potluck if you feel moved to do so, but you should find all you need here!
Petersburg has a pharmacy, two hardware stores, a post office, two outdoor clothing/gear stores, a good gift and bookstore, a great library, pizza, tacos, and a good deli. Bring a suit and exercise gear if you want to hit our community gym with pool, kids pool, and sauna. Bring walking shoes for our several hiking trails in and near town. You can rent kayaks here and if you go out on a boat there will be lifejackets. Guides and friends will have fishing gear and binoculars unless you are attached to your own. Spring birding should be good.
Gift Registry
We're not doing one! The honor of your presence and participation in Petersburg for the celebration is the best gift you could possibly give us, and we actually mean that. As a potluck wedding, we will ask friends to lend talents like make/buy food, help set up/take down, play music, etc. If there's something special you want to offer, let us know.
If you're the type that MUST GIVE something, consider making a donation on our behalf. Community groups we love include our local public radio station KFSK, our local domestic violence organization WAVE, Petersburg Mural Society/Petersburg Arts Council, Southeast Alaska's homegrown conservation group SEACC, or Petersburg Humane Association.
Schedule of Events
Friday during the day: Go on a hike, check out the community, or lend a hand helping us prepare food, flowers, or decorations!
4 pm Friday: Weather permitting, we plan to welcome our out of town guests Friday afternoon/eve with a BBQ at Sandy Beach recreation area. We'll have basic BBQ fare, horseshoes, bocce, etc. This is a fun place to explore with a big intertidal zone, ancient petroglyphs and two trailheads (one - Raven's Roost - heads up a wide path toward a viewpoint and the other - Boy Scout Trail - follows the coast through the forest).
Saturday during the day: Event set up at Sons of Norway, feel free to wander by and help.
3 pm Saturday: Ceremony at "The Crane Dock" near Sons of Norway (or in the Sons hall if it is just absolutely terrible, but be prepared for light rain & wind, we're in Alaska and we like to be outside).
4 pm Saturday: Head back to the Sons of Norway after the ceremony to mingle, listen to music and enjoy yourselves. We'll put out potluck fare around 5 pm but you're welcome to make the Sons of Norway your base all afternoon/evening. Music schedule TBA. If you want to play any songs, let us know! We'll have the mic set up!
Our open bar will include fun locally-inspired cocktails and home-brews, please bring any extra beer & wine you might like. There is a liquor store next to the event space.
If you'd like to cook something for the potluck and don't have a kitchen where you're staying, you're welcome to use the kitchen at the event space the day of the wedding, our house earlier in the week, or you can grab a dish (or order something in advance) from The Salty Pantry, our favorite local restaurant conveniently located next to the event space as well.
To do in Petersburg
The Chamber of Commerce has a list of local amenities you will find helpful. Below are our two cents, which we'll be updating before you arrive.
Days:
Our community gym has workout stuff, fitness classes, pool, nice sauna, & kids pool w/slide.
The Hungry Point trail, Raven's Roost trail, & Boy Scout Trail are all fun options for walking and sightseeing right in town.
Walk our three commercial boat harbors, talk to fishermen working on their boats, and take fun instagrams of buoys, Stellar sea lions, and old boats.
Check out birds and sometimes whales from Hungry Point gravel beach or the Whale Observatory.
Catch a ride over to Kupreanof Island to visit a timber framed shelter and choose a short and beautiful loop through the Tongass or a more challenging summit of Petersburg Mountain.
Find more trails, beaches and waypoints "out the road" such as Ohmer Creek Trail, Blind River Slough, and Greens Camp.
Our library is beautiful and has great resources, local art, and kids reading room.
Flights can be chartered to check out the mountains, boats can be chartered for fishing and sightseeing, see below.
Evenings:
There is always bingo Friday nights upstairs at the Sons of Norway (doors open at 6:30, game at 7:00),
There is always a 7:00 pm movie Friday & Saturday at Northern Nights Theatre, operated by our high school kids in the school theatre
Talk to locals at our two watering holes, the Harbor Bar & Kito's Kave.
Adventures
You may be tempted to try to visit other locations in Alaska since you are all the way up here. More power to you if you have the time and money. But be advised that you can do a lot of really cool things using Petersburg as your base! This is what we would do if we were you. Feel free to call and chat us up about your options.
Taking the ferry
Taking the Alaska Marine Highway is an easy way to tack on a memorable adventure to your trip and is Eric and I's preferred mode of travel, if we have the time.
The ferry travels the gorgeous Inside Passage through the islands of British Columbia and Southeast Alaska, where you can view lighthouses, First Nations villages, wildlife on remote beaches, bald eagles fishing for salmon, and marine life such as orcas, sea lions, porpoises, and maybe humpback whales. It is probably one of the more relaxing and inspiring things you could do with your time.
You can get a statehouse for private quarters, or do like we do and camp with other travelers under the solarium on the back deck in your sleeping bag, or find a cozy corner somewhere amidships. You can also put your car on the ferry in any direction for inter island travel. You can bring a cooler with picnic snacks, and/or dine in the ferry cafeteria where there is also a microwave and toaster for your use. There are nice hot showers, retro decor, movies, sightseeing lounges, and plenty of people to chat with.
It is generally about $350/person one way to Petersburg. (Usually about $1000 to bring a car or get a stateroom.)
If you do take the ferry, we recommend a great hike when it stops in Ketchikan - straight off the boat into old growth rainforest with lake and ridge views of the islands! We also recommend getting off in Wrangell, where you can sprint to the top of Wrangell Mountain, check out ancient beach petroglyphs, or see the newly restored and amazing Tlingit building Chief Shakes House.
Camping
You can camp at several places around our island, and we can tell you on the phone about some cooler more secluded spots. A great, mellow campground with gorgeous views is Greens Camp. See below for guided wilderness camping or help with water drop offs to a wilderness location.
Tongass National Forest recreational cabins
The Tongass National Forest has a number of remote cabins that can be rented by the night. There is one on our island if you're up for a hike (Raven's Roost) and quite a few phenomenal ones scattered around the Petersburg Ranger District that you will need to get a water taxi pick up/drop off. There is also a fun cabin that is a combination boat/hike across The Narrows from Petersburg on Kupreanof Island in the Petersburg Creek Duncan Salt Chuck wilderness. Given that we live in a rainforest, cabins are a fun way to experience the Alaskan wilderness but keep a solid roof over your head. Scroll to "Petersburg RD" to see local cabins here.
Eric's uncle Scott can rent you kayaks and drop you off or pick you up for an expedition, can set you up on a guided trip, can help you establish a wilderness base camp, or can arrange a day trip to glaciers or wilderness settings guided or unguided. A great day trip from town is Petersburg Creek wilderness, where folks often go to paddle through gorgeous scenery, go fishing, explore a tidal sandy beach, and get sweet rainforest views.
Glaciers
A day trip to the LeConte Glacier will likely blow your mind and make you happy you are alive. You can book with Uncle Scott, our friend Scott Hursey at Alaska Passages, or try your luck finding one of our local friends to bring you in! The LeConte is a tidewater glacier, meaning its face meets the sea in a steep glacial fjord. Day trips can also be arranged to the Baird Glacier, where you can walk around on glacial forelands recently exposed by melting ice. Cool!
Stikine River
One of the massive rivers we share with Canada, the Stikine meets the sea in between Petersburg and Wrangell. You can arrange jet boat trips to see more glaciers up the Stikine or visit hot springs. The adventurous can also get dropped off with kayaks for a paddle down the river toward Petersburg. Great birding too!
Fishing
Guided sport fishing is available with a number of guides and possibly some of our friends. Out of state fishing permits can be spendy, but the money goes to one of the best managed fisheries in the country. Guides Dan ONeil, Stan Malcom, and Terry's Unforgettable Charters have been mentioned by friends - call Viking Travel at 907-772-3818 for their contact info.
Wrangell
On the next island over, Wrangell is a sweet, small, rural Alaskan town and fun to explore. It has a neat "Petroglyph Beach", a recently restored Native house "Chief Shakes House", a really cool post office, and a nice little hike near downtown. You can hire a lift from Breakaway Adventures to go check it out.